Packaging and Branding
Premium Satin Lined Boxes to inexpensive Die Cut (DC) Boxes are available for you.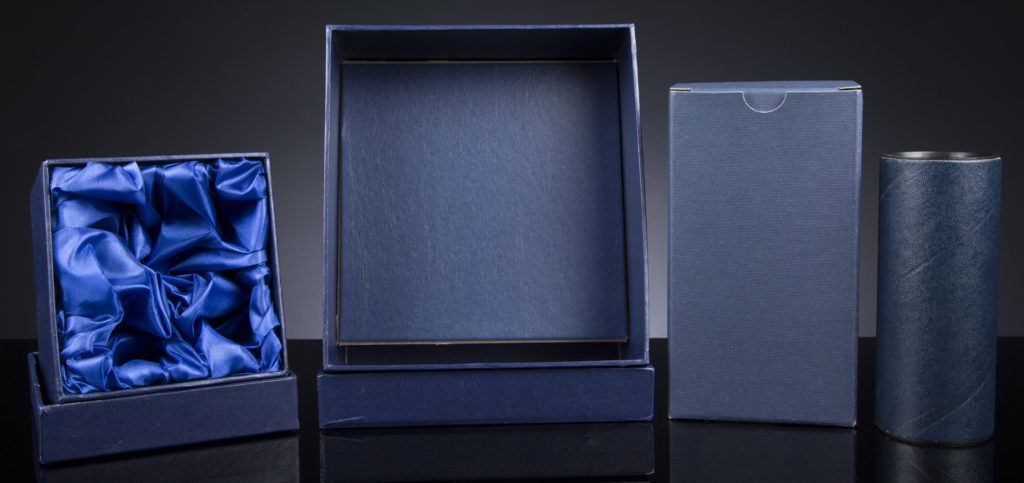 From Left to Right; Satin Lined Box, Rigid Box, DC Box, Tube.
High quality card is used to produce our wide range of Satin Lined Boxes, so they feel substantial and are not flimsy.  There is a Satin Lined Box to suit just about every item in our range!  
DC (die-cut) boxes are made to a high standard, yet offer an inexpensive, practical option for packaging.  Supplied 'flat packed' they are folded into a box very quickly and easily.
A range of Rigid Boxes is available, suitable for paperweights/coasters and Tablet style pieces.
We also offer a range of Tubes for smaller items, such as Shot glasses.  Complete with Black end caps that are a snug fit, and covered with a quality textured blue paper.
Branding your packaging is straightforward, and we complete this  'in-house'!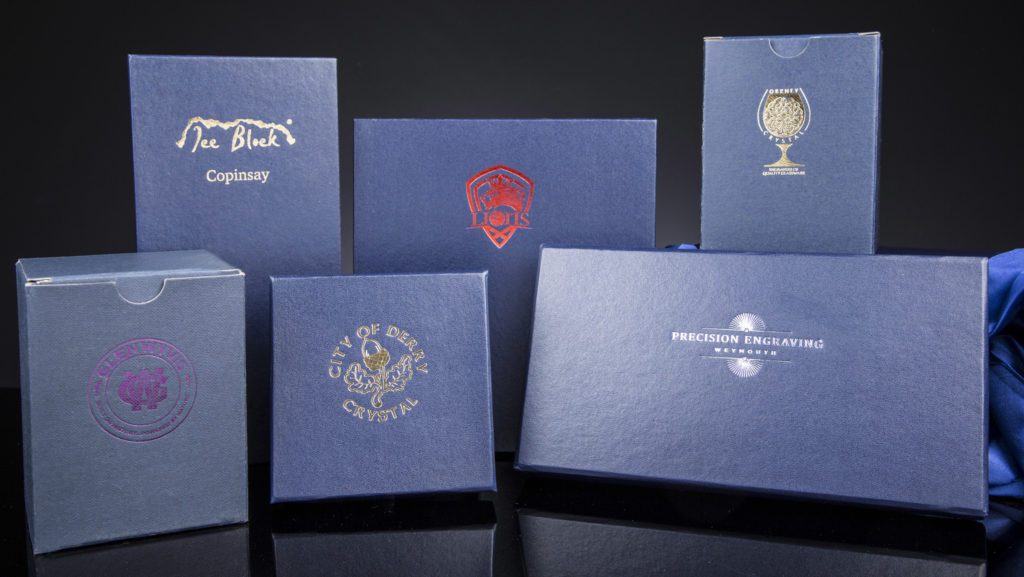 Whether you are looking for a single box at a time or bulk loads, ensure your brand is on show and gaining you repeat business.  We brand boxes by either:
Hot foil blocking - suitable for flat surfaces (i.e. not tubes)
Pad Printing - suitable for both flat and round surfaces.
Hot foil blocking requires a plate to be created: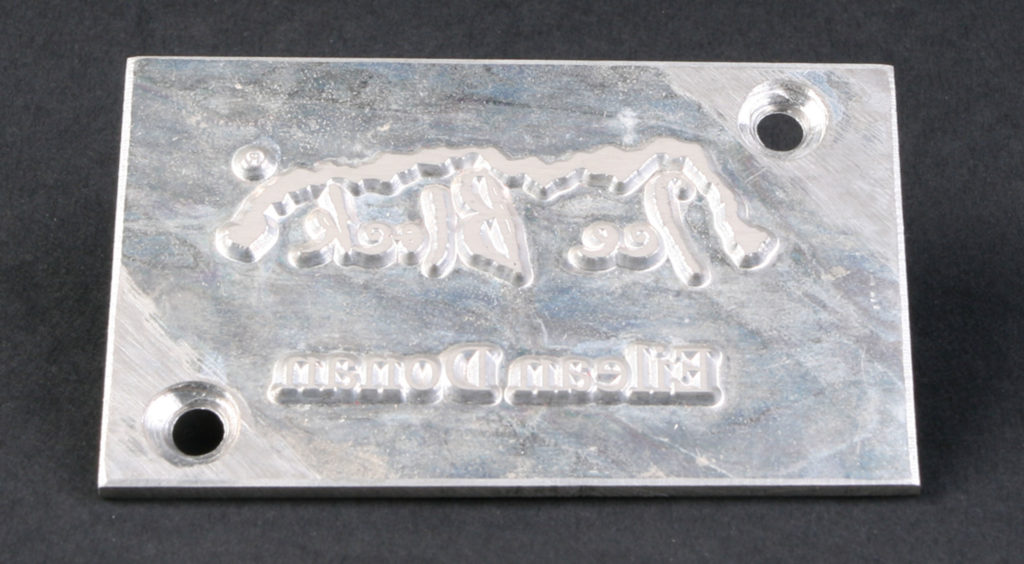 Supply us with your artwork to have the plate manufactured, it takes around 5-7 working days.  We hold this 'on file' for future use, therefore it's a one-off cost, making it perfect for repeat jobs.  We'll brand boxes from one at a time to many hundreds and thousands of boxes in this manner.  Costs are shown on our website for different price breaks of branding, the relevant code and quantity are simply added to an order online!
Hot foil blocking is available in Gold, Silver, Copper, Red and Purple as standard, other colours are available on request.  We'll ask for your preference when you supply us with artwork and will keep this on record.
Pad Printing requires a different type of plate to be made, that can only be used once, so it's more suited to a one-off job, or where Tubes are required to be branded.  Pad Printing also allows up to 4 spot colour branding, from a wide range of colours.  Find out more about our Pad Printing here, or please do ask for more information.