About Us
The Beginning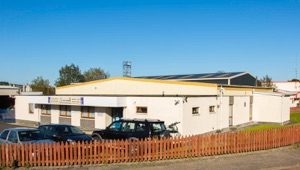 The Glass Scribe was launched in 1983, from very humble beginnings, on a kitchen table, in Bedfont, Middlesex. Starting with a few select pieces of glassware, Simon and Gina Fletcher engraved trophies, awards and presentation pieces, for local clubs and companies.
As one of the fore-runners of commercial glass engraving, the company soon turned its attentions to the Wholesale supply of everything concerned with this market. Today, we trade from a fully equipped 13,000 sq. ft. factory unit, based in Dingwall, Ross-shire. Our professional teams of studio, engraving, warehouse and office staff, offer an efficient service, along with friendly and professional customer care, to our UK and worldwide customers.
Family continuation
Gina is now retired, and Simon sadly passed away in 2017.  Carl, their eldest son, runs the business today.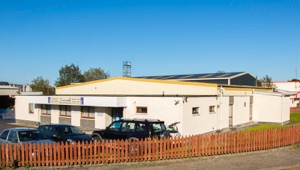 Carl is also responsible for the Buying and Accounts Departments and whose talents are also in artwork and the practical side of the business.
Vaida Martuseviciene is the Office Manager, assiting Carl in the day to day running of the business and is the first point of contact for many customers.  Vaida has been an important member of the team for over 10 years.
Ranges and Services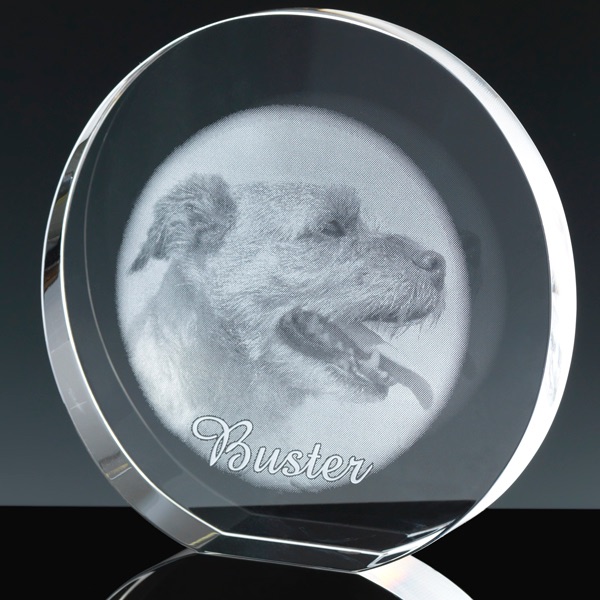 Our ranges of glassware and crystal are sourced worldwide, with items imported from Poland, Czech Republic, Germany, Italy, China, India and USA. As well as providing a wide range of glass and crystal, we offer a fully comprehensive range of equipment and consumables for engravers.
We advocate the use of Rayzist products for engraving and supply Rayzist's materials, tools and equipment. Using the same materials and equipment, we also supply high quality masks (stencils).
Our services include a trade engraving service. We also offer a 4 colour pad printing service, as an inexpensive alternative to engraving. Ideal for larger orders.
We are strictly a Trade only company. If your interests are personal, or for a Club or Company, please visit a Directory of Glass Engravers at www.glass-engraver.co.uk.
Starting & Building Your Own Business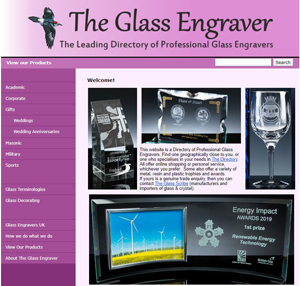 We hold training courses in both mask making and sandblasting, tailored to your ability. Both are free of charge, when you buy related equipment. Many customers call to try the equipment and we hold the relevant course at the same time.
You may like to make use of our free E-Commerce website facility. Our product information is always up-to-date and you can add as many products and pages as you wish. There is also the opportunity to be listed on www.glass-engraver.co.uk.
Whatever you are looking for in a glass and crystal supplier, we look forward to helping you further your business.
Some of our Trading Brands