Glass & Crystal
The Glass Scribe offers you a wide range of Glass and Crystal products, from budget quality, inexpensive items suitable for promotional gifts and giveaways, to premium quality trophies and awards.
Pictured above are a few items from the wide range of Glass and Crystal items available in our shop.  From Left to Right; Inverness Crystal Tankard, Balmoral Glass Loving Cup, WhiteFire Column and a Portrait Rock Tablet.
Within our shop, you'll find current stock levels along with helpful information such as Sizes, Weights, suitable Packaging, Material and method of Manufacture along with a guide on quality levels to be expected, helping you select the right items for your requirements.
In-stock items ordered prior to 1pm can be shipped the same day, on a next day service across much of the UK.  European destinations are just 2 to 4 days away, with the rest of the world around 7-14 days away!
The Glass Scribe is home to the following exclusive brands, either hand made in our factory, or manufactured to our specifications by other World class factories.
WhiteFire Optical Crystal is crafted from the finest Optical Quality Crystal to the highest standards. Every piece is cut, ground and polished, no less than 5 times, by hand, with a very tight tolerance on dimensions - Giving you confidence in Quality with every piece. WhiteFire is packaged in Blue Velvet Lined Caskets, complete with the WhiteFire Branding.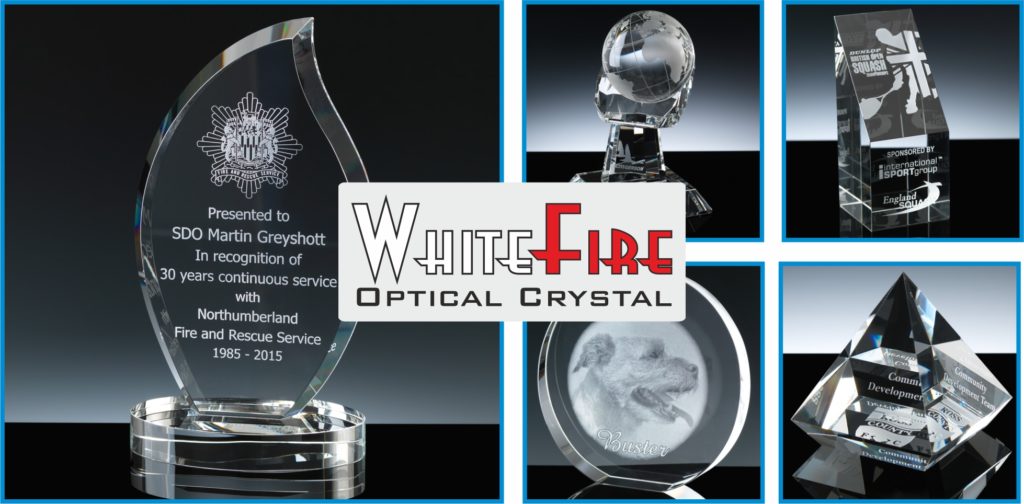 Balmoral Glass is a range of Mouth Blown, Hand Made glass. Each piece is unique and that's before it's been personalised! Deeply engrave a logo/design along with some carefully thought out wording, your customer will be proud to present it, while the end user will be enchanted every time they use it!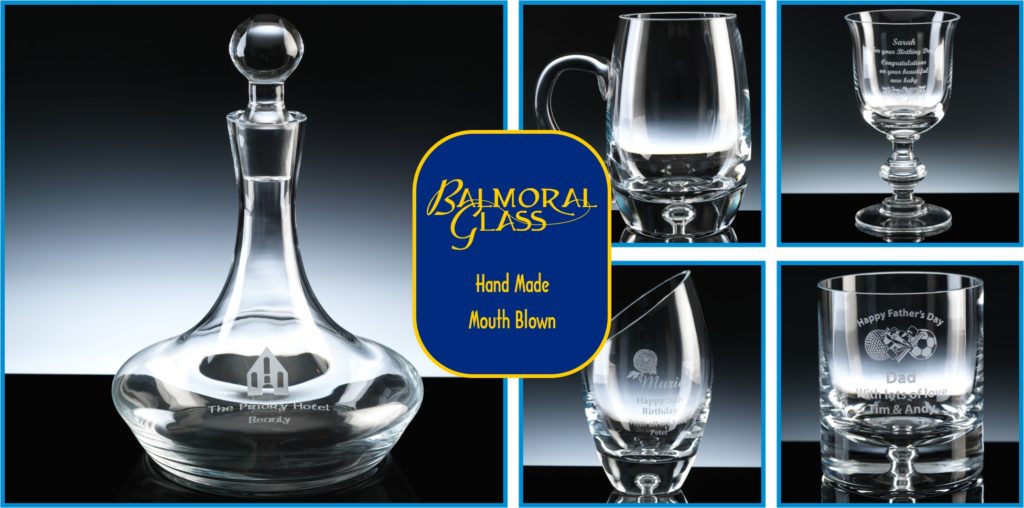 A range of Panelled and Fully Cut Crystal, Inverness Crystal is typically cut with our Traditional pattern, Diamonds surmounted with Fans, modern variations are also available. Panelled items have a well proportioned panel for engraving; a Club or Corporate crest along with thoughtful words make for an exquisite Trophy or present. All Inverness Crystal items may be presented in Branded Satin Lined Boxes.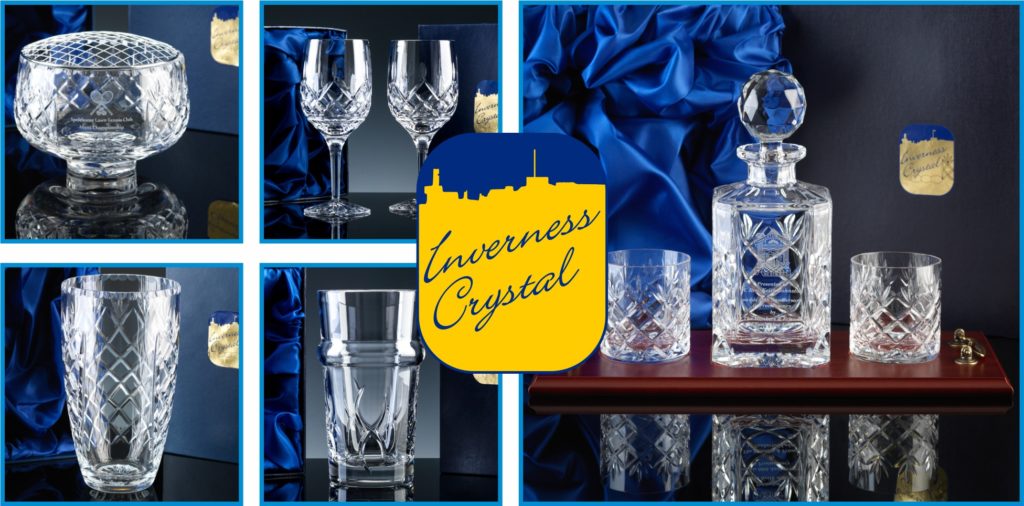 If you can't find what you are looking for, then please do Contact us with your request, we'll be pleased to help you.