Engraving
Offering you the very best in quality, The Glass Scribe provides a Trade Engraving service, along with a complete Drop shipping facility.
With no minimum order, we will supply a single piece to bulk loads.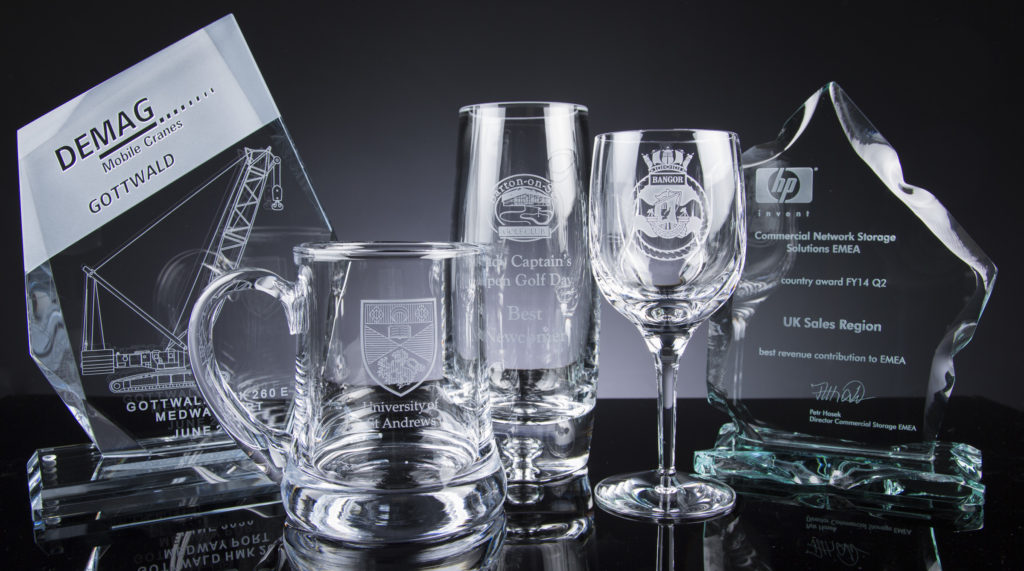 Using crisp black and white vectorised artwork, high quality stencils are produced using Rayzist sandblasting films.  Pressure Pot sandblasting cabinets afford us an efficient sandblasting process producing excellent results.  Items are washed, cleaned and QC'd before being packed.  Taking utmost care and using premium packaging materials along with world class courier options, your orders are delivered safely and on time, just about anywhere in the World!
Using our website to gain quotes and place orders for bespoke decorated items is swift and simple, yet offering comprehensive options, enabling you to cater to your customer's requirements.
Simply click the button 'Buy Engraved' on the page of your chosen product and enter the details as prompted.  Our website will calculate the cost and present you with a quotation valid for 30 days.
Add a PO 'number' (it could be a surname or company name) relevant to your customer, for ease of finding the quotation within the 'Unsubmitted orders' section of your profile.
You can specify a 'Required by' date (we despatch in time to arrive on this date!) and select from available carriage options during Checkout.
If you are ever in doubt, please do contact us (referring to the sale number) and we will be pleased to help you.
For all engraveable items on our website, you'll see prices for the following options:
1st Item - Logo + 12 words - You supply text and choose one of our designs, or upload your own.  We create the layout and engrave.
1st Item - Photo + 12 words - You supply text and a photographic image for a halftone engraving.  We create the layout and engrave. Please note some items are not suitable for engraving with a halftone, this price/option is not shown/available for such products.
Logo or Repeats of above - Used for three scenarios:
a) You are ordering 2 or more of the same item with the same engraving.  The repeats (i.e. 2nd item onwards) are charged at this rate.
b) You would like just a logo/design engraved.
c) You supply the text/design in an artwork ready format.  Preferable file types are; .ai, .eps, .cdr and High Quality PDF's.  We engrave using your layout.
24+, 96+, 240+ - These are the quantities at which the 'repeat' cost is discounted.  i.e. the 2nd item onwards are charged at the relevant cost, given the quantity you are ordering.
Proof/visual available on request
If you have an extra special request or need help, please contact us via 'phone or e-mail and we will be pleased to discuss the options available.